The content on this page is marketing communication
Our approach to sustainable investments
This is built upon four main pillars. Each method is applied in different circumstances and leads to different investment outcomes. The full potential of a sustainable investment strategy is only realised when applying the methods together.
We report on our sustainability work on an annual basis.
The report lays out how we work with all aspects of sustainability – from how we incorporate ESG (environment, social and governance) factors into our investment process to how we as a company work with sustainability.
You can find our sustainability reports in pdf format below.
SKAGEN applies the same straightforward approach to sustainability as we have to our longstanding investment philosophy – the art of common sense. Click the button below to read about how we integrate ESG throughout our investment process.
Read our Sustainability Brochure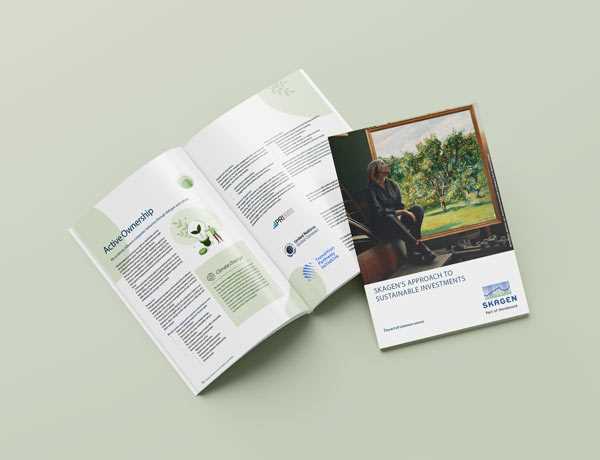 Environmental, Social and Governance Policy
Our sustainability policy combines the strengths of both SKAGEN and Storebrand within sustainable investing and active ownership.
What sustainable investing means to us
When selecting companies, we assess environmental, social and governance (ESG) issues before investing.
Principles for Responsible Investment
In 2012, SKAGEN signed up to the UN supported Principles for Responsible Investment (PRI).